.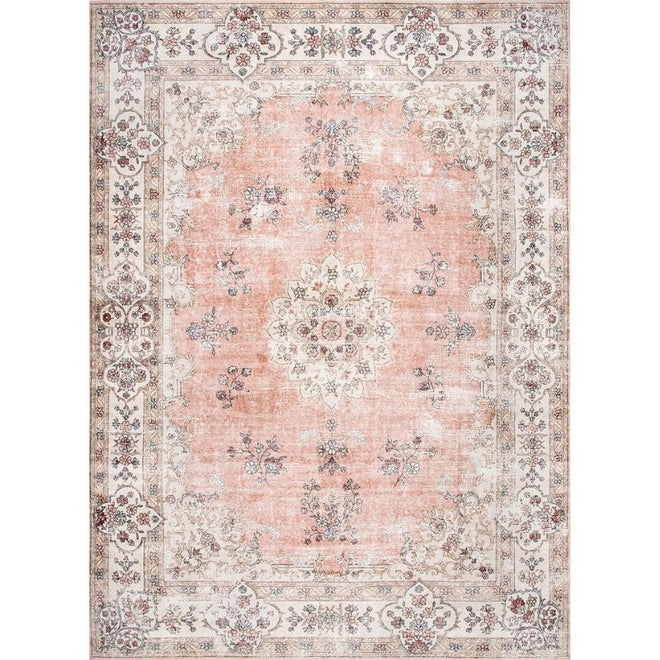 Glicks Furniture
Kindred Coco Peach Rug
Retail
$499.00
$199.00
EXTRA 20% OFF AT CHECKOUT
Enjoy the best of both worlds with the stylish Kindred Coco rug in Peach, a fully machine washable rug featuring a beautiful, Bohemian design in the softest peach hues. With a low, 3mm pile, this versatile rug takes the stress out of potential spills and accidents that are common place with kids or pets and can simply go in the washing machine as needed. This rug comes folded for your convenience.

Product Details:

Polyester

Digitally Printed

Available in a range of sizes
Please note that a 20% restocking fee will apply for any change of mind.

Disclaimer: Not all carpet colours and sizes are available to view in store and majority of stock is stored off-site. To enquire whether the carpet you are interested in is available to view at the Alexandria Showroom, please call 02 9698 7771. Whilst we endeavour to have accurate stock counts, there will be times when a particular colour or size is not available. We will notify you if your order is not available, and provide an ETA or alternative options. Please allow up to 2 weeks for delivery of your rug, as they will not necessarily be dispatched immediately, mainly when they are not in stock at our Alexandria warehouse. If you wish to collect your order from the Alexandria Showroom, please phone first to check availability, otherwise you will be notified when pick-up is available.

}